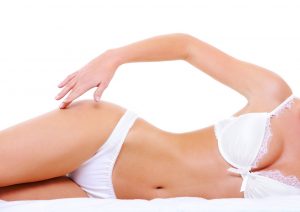 CoolSculpting is an innovative, non-invasive cosmetic procedure that safely utilizes the power of cooling to freeze the fat off in targeted areas of the body, causing their disintegration and removal from the body.
While a number of thermal heat or light based fat reduction treatments are available, CoolSculpting is unique because it is based on an advanced cooling process to eliminate unwanted fat.
Unlike plastic surgery fat reduction procedures such as liposuction, CoolSculpting involves no cuts, incisions, sutures or anesthesia. Board certified plastic surgeon Dr. Gary Motykie provides CoolSculpting to patients in Beverly Hills, West Hollywood, Los Angeles CA, and other cities and neighborhoods in this region of SoCal.
No Risk of Side Effects or Downtime
Most fat reduction procedures, including lasers, ultrasound, RF and liposuction, will involve some pain, swelling or other risk such as burns. However, candidates who want to lose fat in specific areas of the body without having to undergo unpleasant side effects or a prolonged downtime may consider CoolSculpting.
The procedure differentiates itself from most other conventional fat reduction treatments as it will not disrupt the patient's busy routine. One treatment session can be completed in about 35 minutes, and most patients can simply go back to their work or resume their regular chores after the treatment session.
People who are unhappy with the unsightly bulges in their abdomen, buttocks or thighs, or want to reduce the unwanted love handles around the waist may choose CoolSculpting. The sleek, tone physique can be restored without having to undergo an aggressive procedure that could disrupt the surrounding healthy tissue and outer skin.
CoolSculpting vs. Liposuction
Liposuction plastic surgery procedure may be performed at a surgery center using techniques such as tumescent liposuction. The cosmetic surgeon will use a local anesthetic along with a sterile saline solution with adrenaline to minimize bleeding.
A small incision will be made inconspicuously in the targeted area, through which a slim cannula will be inserted. The unwanted fat cells will be dislodged with the cannula, and suctioned out with a syringe attached to the cannula.
CoolSculpting, on the other hand, is a non-surgical procedure that is designed to freeze away unwanted fat cells to their death. The frozen fat cells will gradually disintegrate and get removed from the body naturally. CoolSculpting does not involve anesthesia, and may be performed over multiple sessions as an outpatient procedure at the surgeon's office.
Candidacy
Suitable candidates for liposuction may be individuals who have a need to reduce a substantial amount of fat from one or more areas of the body. Immediate and more conspicuous results can be obtained with liposuction.
The procedure is ideal for candidates who have a moderate body weight, but are unhappy with stubborn fat pockets in certain areas that do not respond to diet or exercise.
In case of CoolSculpting, a good candidate is someone who is bothered by unshapely fat pockets, but does not wish to undergo surgery. CoolSculpting avoids all the risks that are inherent to a typical surgical procedure. Results with CoolSculpting are more subtle and natural looking. Results will continue to establish gradually over several months as the fat cells die and get removed from the body.
Prudent cosmetic surgeon Dr. Gary Motykie receives patients from Beverly Hills, West Hollywood, Los Angeles, CA, and nearby areas across the horizon for CoolSculpting.
Click here for Virtual Consultation
To see more services and treatments provided by Plastic Surgeon, Dr. Motykie in Beverly Hills | Los Angeles and his team please visit: