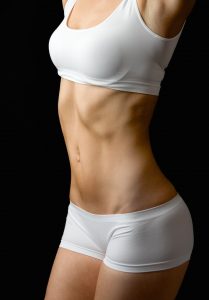 Coolsculpting and liposuction are two popular cosmetic treatments that can help you achieve a slimmer, more toned physique. But how do you make sure that the results of these treatments last? In this blog post, we'll discuss the best tips and tricks to make sure your coolsculpting and liposuction results are long-lasting. Read on to find out how to make the most of your investment and maintain the results of these treatments! Motykie Med Spa, led by board certified plastic surgeon Dr. Gary Motykie, provides Coolsculpting to patients in Beverly Hills, West Hollywood, Los Angeles, and surrounding communities.
The Different Types of Coolsculpting
Coolsculpting is a form of non-invasive plastic surgery used for body contouring. It involves freezing fat cells in a particular area of the body in order to reduce fat buildup and give the patient an improved body shape. Coolsculpting is an alternative to liposuction and other traditional forms of body sculpting.
There are several different types of Coolsculpting treatments available, depending on your specific goals and the area you would like to treat. These include abdominal sculpting, arm sculpting, thigh sculpting, back sculpting, and more. Each type of treatment works by using a special applicator that freezes the targeted fat cells, reducing them in size and volume. The results typically last up to one year with regular follow-up sessions.
What is the Cost of Coolsculpting?
Coolsculpting is a type of non-invasive body contouring procedure that uses controlled cooling to target and freeze fat cells beneath the skin. It is an alternative to traditional plastic surgery or liposuction, and the procedure is generally much less expensive than these more invasive techniques. The cost of Coolsculpting depends on the size of the area being treated, the number of treatments required, and the facility you choose. The average cost of Coolsculpting can range anywhere from $2,000 to $4,000 for a single session. If you require multiple treatments to achieve the desired results, the cost can add up quickly.
Is Coolsculpting Safe?
Coolsculpting is a popular non-invasive plastic surgery body contouring procedure that has been deemed safe by the U.S. Food and Drug Administration. The procedure uses controlled cooling to freeze and destroy fat cells in the targeted area. During the procedure, no incisions are made, and there is no downtime or recovery period necessary.
Coolsculpting is generally considered safe for most healthy adults, although it's always best to consult with a healthcare professional before embarking on any new medical procedure. It's important to note that Coolsculpting is not meant for weight loss; instead, it's intended to help shape the body by targeting stubborn areas of fat. As such, it's important to have realistic expectations about the procedure and its results.
Common side effects of Coolsculpting include minor redness and swelling in the treated area, as well as tingling and numbness. These effects usually resolve within days to weeks after the procedure. Rare complications can include nerve damage, tissue damage, and changes in skin color. It's also important to note that Coolsculpting may not work for everyone and that individual results will vary.
Overall, Coolsculpting is a safe, effective way to reduce stubborn fat and enhance your body contours without going under the knife. However, it's important to discuss the risks and benefits with your healthcare provider before undergoing this or any other cosmetic procedure.
How Long Does Coolsculpting Last?
When it comes to the question of how long does Coolsculpting last, the answer varies. The longevity of the results depends on several factors, such as the type of Coolsculpting procedure you choose, your body type and lifestyle habits.
Coolsculpting is a fat-reduction procedure that uses controlled cooling to freeze and destroy fat cells in the targeted area. It is non-invasive, so there is no need for anesthesia or downtime.
The results of Coolsculpting are long-lasting, but not permanent. After a treatment session, the fat cells gradually break down and are naturally flushed out of the body. Studies have shown that the results can last for up to two years after the procedure.
However, the results can vary from person to person depending on individual factors such as body type, lifestyle habits, and the type of Coolsculpting procedure chosen. For example, Coolsculpting DualSculpting reduces fat in two areas at once and can be expected to provide longer-lasting results than traditional Coolsculpting.
It is important to keep in mind that Coolsculpting isn't a substitute for diet and exercise. To maintain the results achieved through Coolsculpting, it is important to maintain healthy lifestyle habits. Eating a balanced diet and exercising regularly can help you stay at your ideal weight and prevent future fat accumulation.
Overall, Coolsculpting is an effective way to reduce fat and achieve lasting results. While the exact length of time your results will last may vary from person to person, many people find that the results can last for up to two years after their initial treatment.

Contact Motykie Med Spa in Beverly Hills, CA For More Information on Coolsculpting and Other Fat Removing Procedures:
Click here for Virtual Consultation
To see more services and treatments provided by Plastic Surgeon, Dr. Motykie in Beverly Hills | Los Angeles | West Hollywood CA and his team please visit: