CoolSculpting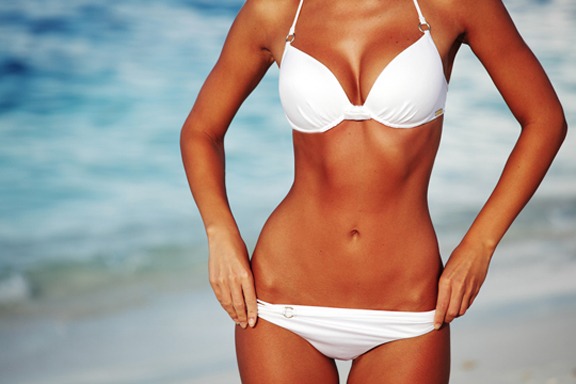 CoolSculpting is one of the most popular non-invasive body shaping treatment options. It can remove unwanted fat from the treatment areas without any downtime or surgery. CoolSculpting can have an unexpected and fortunate side effect. It can make the skin appear firmer and smoother.
However, it is not guaranteed that it will happen for all patients. Board certified plastic surgeon Dr. Gary Motykie provides CoolSculpting to patients in Beverly Hills, West Hollywood, Los Angeles, and surrounding communities.
CoolSculpting may Help Achieve Tighter Skin
CoolSculpting med spa procedure can be used for treating stubborn excess fat in the hips, abdomen, thighs, flanks, and back. Apparent skin tightening benefits is a pleasant surprise for many patients. There are two ways that CoolSculpting can help you achieve tighter skin:
Preserve Skin's Appearance and Tone
The skin needs to be able to contract and fit to the newer and slimmer body contours for optimal results with fat reduction. This is why patients with poor skin elasticity are not recommended liposuction. The skin may begin to appear loose once fat is removed.
In contrast, CoolSculpting patients find their skin contracting nicely once the complete results become apparent. Skin laxity doesn't increase with a reduction in the amount of fat. This is true for patients that have significant reduction in fat because of the treatment.
Improved Skin Elasticity and Firmness
A number of patients experience a remarkable improvement in skin appearance and tone following the CoolSculpting procedure. Many notice their folds diminishing once the skin adopts a more aesthetically pleasing and smoother contour. While it is true that only surgery can remove excess skin from the body. However, the results after CoolSculpting are promising for patients with a moderate amount of stretched skin.
For instance, post-pregnancy moms may benefit from CoolSculpting if they want a tighter abdomen without getting a surgery. This cost-effective interim treatment will allow them to enhance their appearance while still leaving them with the opportunity to grow their family.
Skin Tightening with CoolSculpting
A prominent theory explaining why CoolSculpting may work to tighten skin is that intense cold can trigger the skin to produce more collagen. There is abundant collagen in youthful skin. However, it starts to diminish with age leading to sagging skin or loss of skin elasticity. This effect of CoolSculpting is dubbed skin tightening through targeted chilling or "cryodermadstringo".
Another explanation is that results appear gradually after CoolSculpting medical spa treatment. It generally takes 3 to 4 months for results to manifest completely. This gives the skin enough time to contract naturally. You won't have loose skin after this.
You should understand that many patients are enjoying this additional benefit of CoolSculpting. However, this is not an FDA cleared benefit. CoolSculpting is not cleared for this specific feature. Formal studies need to be conducted to confirm whether skin tightening is a measurable and consistent feature of CoolSculpting.
Meanwhile, CoolSculpting is still an excellent way of getting rid of unwanted body fat without going into extremes. Cosmetic surgeon Dr. Gary Motykie receives patients from Beverly Hills, West Hollywood, Los Angeles, and nearby areas for CoolSculpting.
Contact Motykie Med Spa in Beverly Hills, CA For More Information on Coolsculpting and Other Fat Removing Procedures:
Click here for Virtual Consultation
To see more services and treatments provided by Plastic Surgeon, Dr. Motykie in Beverly Hills | Los Angeles | West Hollywood CA and his team please visit: