Fat Elimination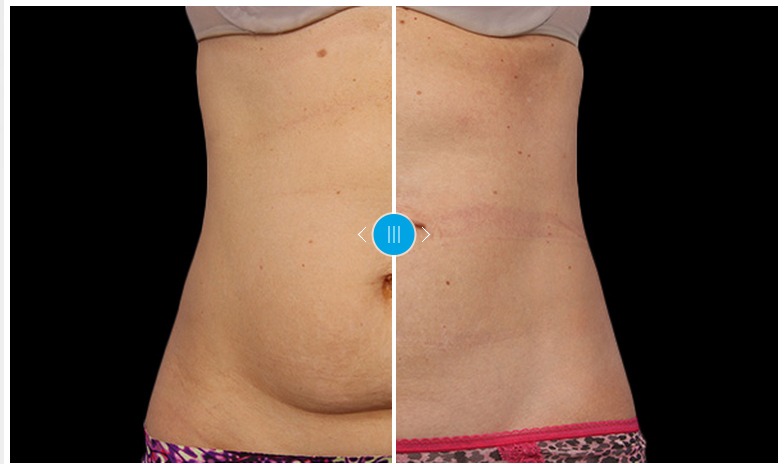 Cryolipolysis or CoolSculpting is a noninvasive body contouring procedure that involves the freezing of fat cells present under the skin. Your cosmetic surgeon will use a device for destroying the fat cells that will be eventually broken down and expelled from the body.
A normal CoolSculpting session will take around 40 – 60 minutes. The procedure was cleared by the FDA in 2012. Cryolipolysis and CoolSculpting are registered Zeltiq Aesthetics trademarks. CoolSculpting procedure, as per Zeltiq Aesthetics data, reduces the number of fat cells present at the treatment area by almost 20 – 25%.
Most patients notice improvements in a few days following the procedure. However, it takes 1 – 4 months for complete results to show. Motykie Medical Spa, led by board certified plastic surgeon Dr. Gary Motykie, provides CoolSculpting non-invasive fat elimination treatment to patients in Beverly Hills, West Hollywood, Los Angeles, and surrounding locations.
CoolSculpting Mechanism
CoolSculpting is based on the science of cryolipolysis. This process breaks down fatty tissue by using cellular response to cold. Fat cells die gradually by extracting energy from fatty layers. This leaves the surrounding muscles, nerves, and tissues unaffected. Digested fat cells are filtered out as waste in the months following the treatment by the lymphatic system.
CoolSculpting Procedure
Your healthcare provider will apply a gel pad and applicator during treatment. The applicator will cool the targeted fat in a controlled manner. The provider will move the CoolSculpting device over the skin for cooling and suction. There is minimal to zero downtime or discomfort in this procedure.
CoolSculpting Targeted Areas
CoolSculpting med spa treatment may be used for reducing fat in these areas:
Inner and outer thighs
Lower and upper abdomen
Arms
Love handles or flanks
Back and bra fat
Chin area or double chin
Banana roll or underneath the buttocks
CoolSculpting Results
A major benefit of CoolSculpting medical spa treatment is that fat cells are destroyed and eliminated from the body, unlike with exercise and diet. This means that the same fat cells cannot enlarge or return with added weight.
Other benefits of CoolSculpting include:
The procedure is low-risk for most people.
Your skin barrier will not be compromised or broken. This removes major complications and risks, such as scarring and infection.
There are few reported results or reactions that are adverse in nature.
You don't need to take any time off everyday activities or work afterwards.
Results appear natural and develop slowly over the weeks following the procedure.
The procedure is helpful for people that have excess fat in particular areas after losing weigh tor being of a healthy weight.
Risk of regaining weight is less in CoolSculpting. Results tend to be longer lasting since fat cells are destroyed and removed through the liver.
There is low risk of bumps or dimpling on the skin because fat cells are evenly destroyed across a patch of skin.
The procedure is useful in boosting self-confidence when combined with healthy diet and exercise that results in natural weight loss.
Motykie Med Spa, led by cosmetic surgeon Dr. Gary Motykie, receives patients from Beverly Hills, West Hollywood, Los Angeles, and nearby areas for CoolSculpting non-invasive fat elimination treatment.
Contact Motykie Med Spa in Beverly Hills, CA For More Information on Coolsculpting and Other Fat Removing Procedures:
Click here for Virtual Consultation
To see more services and treatments provided by Plastic Surgeon, Dr. Motykie in Beverly Hills | Los Angeles | West Hollywood CA and his team please visit: