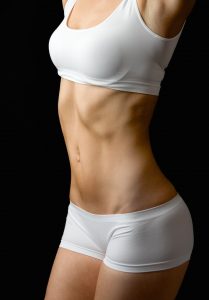 CoolSculpting is an FDA-approved non-surgical treatment to reduce fat from virtually anywhere on the body. While this procedure is relatively safe, there are some risks associated with the treatment that patients should be aware of. Your CoolSculpting provider should inform you of potential risks and side effects during your initial consultation. Board certified plastic surgeon Dr. Gary Motykie provides CoolSculpting to patients in Beverly Hills, West Hollywood, Los Angeles, and surrounding locations.
Soreness and Pain
Your CoolSculpting procedure involves the use of specialized treatment heads that suction the body and bring the area to freezing temperature. This may cause some discomfort, pain and aching at the treatment area following your procedure. CoolSculpting studies show that pain following treatment usually lasts no longer than a few days.
Skin Irritation
Irritation of the skin may occur following CoolSculpting treatment as a result of the cold temperature. Patients can experience skin discoloration, sensitivity, swelling and bruising. These side effects typically pass within a few days.
Paradoxical Adipose Hyperplasia
Paradoxical Adipose Hyperplasia is a rare but severe side effect of CoolSculpting, in which case treated fat cells become larger instead of shrinking. Although this adverse effect is safe to the patient, it will require corrective liposuction or surgery to remove the excess fat.
Who is a good candidate for CoolSculpting?
CoolSculpting is meant for patients seeking to reduce fat in localized areas of the body. CoolSculpting is not a solution for overall weight loss, nor is it effective for those with obesity or high fat levels. Your CoolSculpting provider will help you decide whether this treatment is best for you and your goals during your initial consultation. Plastic surgeon Dr. Gary Motykie receives patients from Beverly Hills, West Hollywood, Los Angeles, and nearby areas for CoolSculpting.
Contact Motykie Med Spa in Beverly Hills, CA For More Information on Coolsculpting and Other Fat Removing Procedures:
Click here for Virtual Consultation
To see more services and treatments provided by Plastic Surgeon, Dr. Motykie in Beverly Hills | Los Angeles | West Hollywood CA and his team please visit: