Lymphatic Massage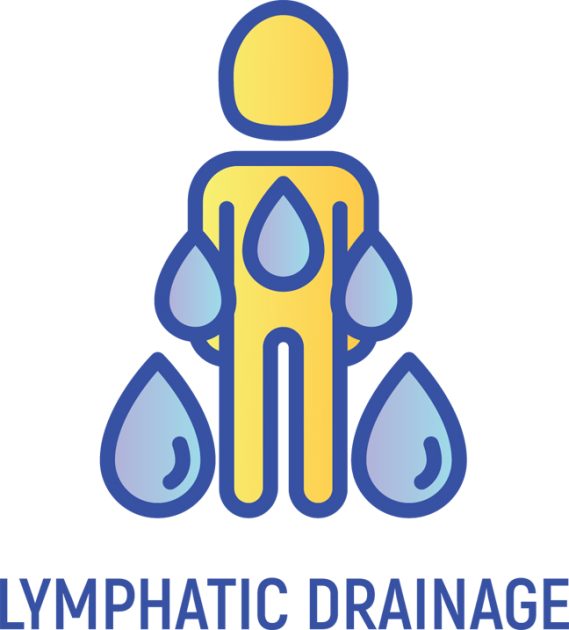 Manual Lymph Drainage Therapy (MLD), also known as Manual Lymph Massage, is a special massage technique that helps in stimulating lymphatic flow throughout the body. MLD is very relaxing and performed in a massage treatment room.
It stimulates the lymph and activates the parasympathetic nervous system. You will instantly feel calm and may even fall asleep during the therapy. LDT is a vital medical spa therapy following cosmetic surgery since it helps in healing both the body and mind.
Lymph Drainage Therapy is also recommended after you have undergone a non-surgical body contouring procedure. It speeds up healing and enhances the procedure results. Plastic surgeons recommend the procedure for patients that have undergone CoolSculpting.
Motykie Med Spa, led by board certified plastic surgeon Dr. Gary Motykie, provides CoolSculpting fat reduction treatment to patients in Beverly Hills, West Hollywood, Los Angeles, and surrounding locations.
Regular Massage vs. Lymph Drainage Therapy
Manual lymph massage is different from getting a deep tissue massage. This involves gentle techniques that reduces swelling and prevents inflammation. It also improves any bruising. The opposite happens during a regular massage.
Typical massages promote bruising and swelling by increasing circulation in sore body areas. Gentle touch applied during LDT encourages fluids to come away from the surgical site and go back to the lymph nodes.
Purpose of Lymph Drainage Therapy
Lymph vessels can sometimes get damaged by body contouring medical spa procedures, such as CoolSculpting. This can cause a buildup of fluid and inflammation in the targeted area. Lymphatic massage helps in guiding the fluid back to the lymphatic circulatory system.
The lymph system is responsible for maintaining a healthy balance of fluid and blood in the body. Properly flowing lymph system reduces the risk of fibrosis. This is hardening of tissue in the body as a result of unchecked inflammation. LDT can restore functionality in the damaged lymph vessels for reducing pain, inflammation, and scarring. At the same time, it enhances procedure results.
Speed Up Your Recovery
LDT can significantly improve the recovery process. Properly circulating lymph system can be useful in activating the immune system. Lymph is responsible for carrying the white blood cells for helping you heal. It also defends you from infections. The lymphatic system protects the body from microorganisms, pathogens, and toxins.
Minimize Pain and Discomfort
Many patients find the massage to reduce any minor discomfort that you may experience after CoolSculpting. Pain reduces as swelling goes down and circulation increases. LDT involves a light touch that triggers the body to produce a relaxation response. The massage can soothe the mind too for increased pain relief.
Prevent Post-op Scarring
Lymph Drainage Therapy reduces the risk of fibrosis, decreases scarring, and improves the skin texture. Scarring takes place in the body when it works too hard at carrying new connective tissue. Circulating lymph sends immune cells to the healing area that clears away dead tissue and damaged cells.
Enhance CoolSculpting Results with LDT
Your skin may feel uneven or lumpy following a body contouring treatment. This unevenness is usually caused by a buildup of fluid and blood in areas where fat was removed. LDT balances fluids in the body for evening out the areas.
Motykie Med Spa receives patients from Beverly Hills, West Hollywood, Los Angeles, and nearby areas for CoolSculpting body contouring procedure.
Contact Motykie Med Spa in Beverly Hills, CA For More Information on Coolsculpting and Other Fat Removing Procedures:
Click here for Virtual Consultation
To see more services and treatments provided by Plastic Surgeon, Dr. Motykie in Beverly Hills | Los Angeles | West Hollywood CA and his team please visit: