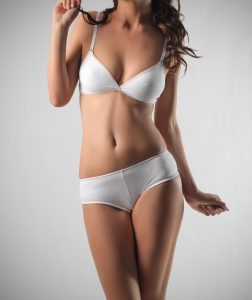 At present, CoolSculpting is the hottest (read: coolest) trend in Hollywood.
Celebrities such as Molly Sims and Kris Jenner (who underwent CoolSculpting on an episode of "Keeping up with the Kardashians") are raving about this innovative, new fat-loss treatment.
CoolSculpting is a non-invasive med spa procedure which freezes away the unwanted fat. In fact, Khloe Kardashian has attributed a part of her revenge body to this proven and effective fat reduction procedure.
Impressed by the Procedure
Supermodel Sims underwent CoolSculpting after she delivered her second child, Scarlett May, with husband Scott Stuber. In an interview with Elle, she praises the FDA-approved procedure saying that it was an easy, noninvasive treatment which did not involve any downtime.
Motykie Medical Spa, led by board certified plastic surgeon Dr. Gary Motykie, provides CoolSculpting to patients in Beverly Hills, West Hollywood, Los Angeles, and surrounding communities.
Molly Sims
Actress and model Molly Sims is the official spokeswoman for CoolSculpting. The mom of three chose CoolSculpting to address the remaining fat on her abdomen after two pregnancies. The busy actress-turned-model juggles her career, kids, and maintaining a healthy lifestyle.
She told Vanity Fair that the procedure was perfect for busy moms like her as it did not involve any downtime. Sims was highly impressed with her CoolSculpting outcomes and said that she plans to undergo the procedure again owing to her wonderful past experience.
Jennifer Aniston
No one could have guessed that the stunning and youthful former Friends star would have any excess fat on her body. InStyle confirmed rumors in Sunset Strip that Aniston is partial to lasers and noninvasive procedures. CoolSculpting helped the beautiful actress treat her stubborn areas nonsurgically and with no need for needles.
Khloe Kardashian
Khloe Kardashian is determined, ambitious, and successful. The emotional setback of a difficult break-up led Khloe to sculpt her body through sheer will and commitment to exercise, healthy eating and gravitating towards noninvasive fat-loss procedures.
As told to New Beauty magazine, the 32-year old businesswoman explains that while she is a "Botox virgin," she has undergone CoolSculpting to address the stretch marks on her buttocks.
But KoKo is not the only Kardashian to benefit from the endless possibilities of CoolSculpting, Her mom, Kris Jenner, brought cameras as well as her daughter, Kendall Jenner, into the doctor's office to shoot one of her CoolSculpting sessions.
It is definitely no surprise then that Khloe's equally well-known sister, Kim Kardashian West, is a fan of the fat-reduction treatment as well.
Frequently Asked Questions
How does CoolSculpting work?
CoolSculpting is an innovative med spa procedure that freezes away undesirable fat away in a noninvasive way with zero recovery time. This procedure works by freezing targeted fatty deposits in a controlled way. The dead fat cells are eliminated through the natural metabolic processes of the body. Moreover, this treatment leaves the surrounding healthy tissue unharmed.
Is it safe?
CoolSculpting has been approved by the FDA and is a safe and proven treatment. Millions of patients have undergone CoolSculpting in over 70 countries. Since the procedure is noninvasive, it poses minimal risks. But similar to any other procedure, patients should consult their doctors for complete information.
What are the most popular body areas get the treatment done?
CoolSculpting is most frequently used on common problem areas such as the inner and outer thighs, double chin, the belly, bra fat, love handles, underneath the buttocks (banana roll) and back fat.
Motykie Medical Spa receives patients from Beverly Hills, West Hollywood, Los Angeles, and nearby areas for CoolSculpting.

Click here for Virtual Consultation
To see more services and treatments provided by Plastic Surgeon, Dr. Motykie in Beverly Hills | Los Angeles and his team please visit: