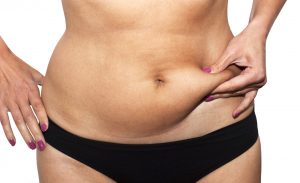 Motykie Medical Spa, headed by board certified plastic surgeon Dr. Gary Motykie, is a state-of-the-art facility offering advanced and highly effective non-surgical anti-aging and body contouring procedures.
A vital fat reduction procedure that the med spa offers is CoolSculpting. This procedure is meant to reduce undesirable fatty deposits in a non-surgical manner. CoolSculpting involves an innovative procedure to freeze the fat and attain enhanced body contours in a safe and non-invasive way.
Motykie Med Spa has advanced equipment and highly skilled staff to deliver CoolSculpting and other skin care and laser treatments to patients in West Hollywood, Beverly Hills, Los Angeles, and neighboring regions.
Comprehensive Range of Cosmetic Treatments
The specialists at Motykie Medical Spa offer a wide array of injectables, skin care treatments, and laser procedures, in addition to CoolSculpting.
The primary objective of the team at the medical spa is to inform the patient on various treatment options available to them and enable them to combine CoolSculpting with other procedures where necessary.
They will inform the patient on the intricacies of innovative treatments such as CoolSculpting and explain how they can lose fat in a non-surgical manner. The experts will provide an in-depth skin care regimen individualized according to the unique cosmetic needs of the patient.
CoolSculpting is an FDA cleared non-invasive and permanent fat removal procedure available to patients at Dr. Motykie's med spa. Dr. Gary Motykie is an experienced plastic surgeon, and under his leadership, Motykie Med Spa has emerged as a foremost provider of CoolSculpting treatments for the men and women in the region.
CoolSculpting, also known as "cryolipolysis," freezes fat deposits, prompting the body to eliminate these treated fat cells for liposuction like outcomes without the involvement of blades, incisions, or stitches. The procedure can be completed within one hour, and there is virtually no pain or downtime.
This treatment can effectively remove unsightly muffin tops, stubborn love handles, unattractive saddlebags and other substantial pockets of excess fatty tissue around the waist, abdomen, thighs, and buttocks.
CoolSculpting can now also remove stubborn double chin fat as well. Motykie Medical Spa is one of the first med spas in the United States to be offering the innovative CoolMini applicator. This unique applicator removes excess fatty pockets beneath the chin which cause the appearance of the double chin.
The CoolMini applicator has been FDA cleared, and it has a perfect design enabling it to target small, difficult-to-reach fat deposits, such as so-called "submental fat" underneath the chin, for a more defined, smooth jawline and chin.
The Motykie Medical Spa Difference
Other spas offer

CoolSculpting

treatments as well. However, Motykie Med Spa distinguishes itself with its philosophy to "treat until complete." The spa offers complete packages of cosmetic treatments, patient education and individualized attention in a serene spa setting. Each treatment series is meant to accomplish the best possible outcomes.

The treatment staff at the spa is certified in providing CoolSculpting and the advanced new CoolMini in all applications such as "saddlebags," "love handles," inner/outer thighs, buttocks, arms, and now, the jawline and chin.

Dr. Gary Motykie, who is a nationally renowned board certified plastic surgeon, develops and oversees all of the treatments.
Motykie Med Spa receives patients from Beverly Hills, West Hollywood, Los Angeles CA, and nearby areas for CoolSculpting.
Click here for Virtual Consultation
To see more services and treatments provided by Plastic Surgeon, Dr. Motykie in Beverly Hills | Los Angeles and his team please visit: