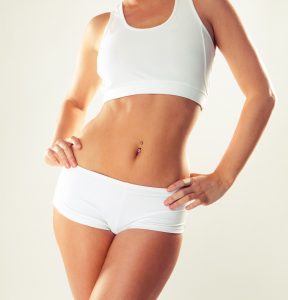 CoolSculpting is a noninvasive medical procedure that involves eliminating excess fat cells beneath the skin. This is a cryolipolysis procedure that has several benefits and attained Food and Drug Administration (FDA) approval for reducing fat cells. Correlating with this, CoolSculpting has several risks that you should be aware of before getting the procedure performed to lose fat.
A responsible surgeon will ensure that you are aware of all risks and complications before undertaking the CoolSculpting freeze the fat procedure. Board certified plastic surgeon Dr. Gary Motykie provides CoolSculpting body contouring procedure to patients in Beverly Hills, West Hollywood, Los Angeles CA, and surrounding communities.
Aches and Pain
The surgeon or a licensed practitioner makes use of a special tool during the CoolSculpting procedure for cooling certain body parts to freezing temperature. You may experience slight stinging, pain, and aching at the treatment site following the procedure.
This may be because of intense cold temperatures used at the treatment site. A 2015 study reviewed the results from 554 cryolipolysis procedures over a span of 12 months. The results showed that post-treatment pain did not last for more than 3 – 11 days and went away on its own.
Temporary Irritation
Skin irritation is a common side effect of cold temperature used during CoolSculpting. Patients may experience the following:
Swelling

Bruising

Temporary skin discoloration

Skin sensitivity
These side effects usually resolve on their own in a few days. The treatment provider may offer topical medications in severe cases.
Paradoxical Adipose Hyperplasia
This is a rare but severe side effect of CoolSculpting. In paradoxical adipose hyperplasia the fat cells at the treatment site grow larger instead of losing size. This side effect is more common in male patients as compared to female.
The exact cause of paradoxical adipose hyperplasia resulting from cryolipolysis is unknown. While the side effect is not dangerous, you may require corrective liposuction or surgery for removing the enlarged fat cells.
Who is a Candidate for CoolSculpting?
CoolSculpting is not a treatment for weight loss. Instead, it helps in fat loss by removing localized pockets of fatty tissue. An ideal candidate for CoolSculpting would be someone wishing to remove or reduce localized pockets of fatty tissue which persist despite diet intervention and exercise.
Cryolipolysis treatments are not as effective in obese people or those with high levels of fat. You are an ideal candidate if you have no history of skeletal or neurological problem, are in good health, and have normal kidney function.
Who Should Avoid Coolsculpting?
CoolSculpting should be avoided in patients with the following conditions:
cold agglutinin disease

paroxysmal cold hemoglobulinuria

cryoglobulinemia
The procedure may cause severe complications in patients with these disorders. It's vital that you speak with your primary physician before seeking a cosmetic or plastic surgeon. You should understand that CoolSculpting is not for treating obesity or reducing weight. It kills fat cells by freezing them.
It can be useful in eliminating small pockets of excess fat that don't respond to exercise and diet. Cosmetic surgeon Dr. Gary Motykie receives patients from Beverly Hills, West Hollywood, Los Angeles CA, and nearby areas for CoolSculpting body contouring and fat reduction treatment.
Contact Motykie Med Spa in Beverly Hills, CA For More Information on Coolsculpting and Other Fat Removing Procedures:
Click here for Virtual Consultation
To see more services and treatments provided by Plastic Surgeon, Dr. Motykie in Beverly Hills | Los Angeles | West Hollywood CA and his team please visit: