CoolSculpting's CoolTone Muscle Toning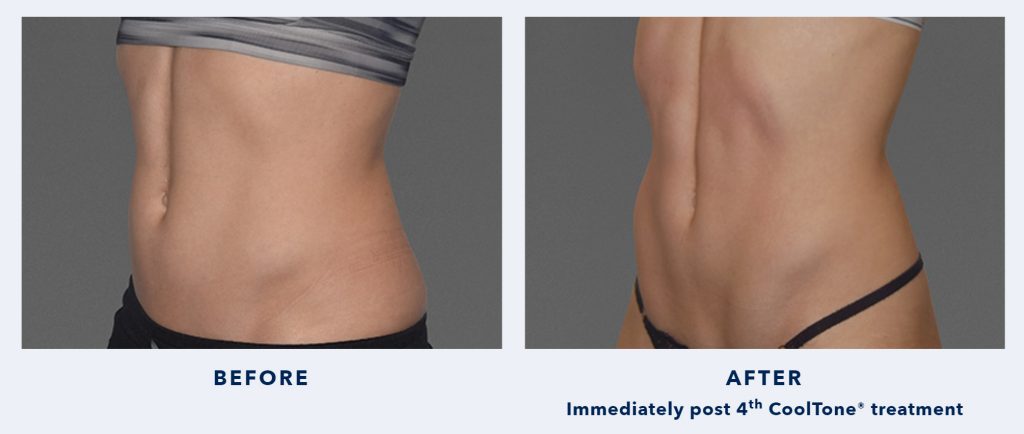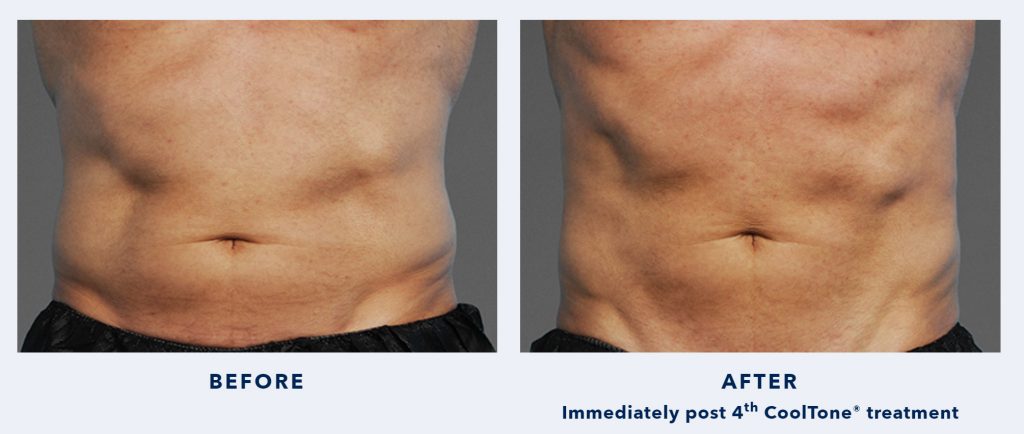 CoolTone makes use of MMS (Magnetic Muscle Stimulation) technology for penetrating through the various fat and skin layers to directly target only muscle fibers. MMS tech is a revolutionary new concept that causes involuntary muscle contractions at precise durations and strengths for improving the firmness of muscles. Patients get to enjoy a dramatic improvement in the definition, tone, and overall shape of the targeted area.
The treatment provider may show before and after photos of past patients that underwent CoolTone. These photos are meant to develop transparency and trust between the treatment provider and the patient. It also helps patients develop realistic expectations from the procedure. Patients can make a conscious decision based on the images.
Motykie Medical Spa, led by board certified plastic surgeon Dr. Gary Motykie, provides CoolTone for muscle tone improvement to patients in Beverly Hills, West Hollywood, Los Angeles, and surrounding communities.
Develop a Bond
Treatment providers can bond better with new patients by showing them before and after images. These images help in creating a connection in an easy manner. New patients tend to feel jittery about revolutionary treatments. Before and after images can help patients feel more reassured and confident in the procedure.
They can assess how the treatment will work on them and the kind of results they can expect. Patients tend to be appreciative of the provider's endeavor for assisting them in taking enlightened decisions. Most candidates feel positive after looking at CoolTone before and after images and the way it worked on past patients. What's just as impressive and a key reason why patients are satisfied with these images is because they are digital.
Digital technology has altered just about every industry on the planet earth. Plastic surgery is certainly one of them. Anyone can look at these images on Dr. Motykie's impressive website and apply what they see on the site to their own body without stretching their imagination at all. This means that anyone who signs on the dotted line knows what they are signing up for. This makes for this entire process to be about as harmonious as possible.
Treatment providers can develop an environment of transparency and trust by showing images that depict actual results and are not edited in any way. However, the patient's name may be kept confidential in accordance with the standard protocols.
Pictures Speak a Thousand Words
Before and after images tend to be more eloquent and explanatory as compared to mere words. CoolTone before and after pictures allows treatment providers to communicate in a much better way than words can. Patients can comprehend results of the treatment more effectively after looking at images.
Language barriers don't restrict pictures whereas words can be misunderstood or taken out of context. Images depict actual results without any distortion or exaggeration. Transparency is key here and when you have transparency you have a better relationship with your patients.
What should be mentioned here is that you can see these images from your own couch in your dining room, while your child plays soccer, or when you are in San Antonio waiting for a movie to start – it does not matter. These are just examples. The scenarios are endless. The internet is simply amazing. With internet technology become even more pervasive people can accomplish much more. Now you can make decisions like this, CoolSculpting CoolTone, for instance, without anyone else knowing and without making one phone call.
Images Can Be Used For Educating People through Social Media
CoolTone 'before and after' images can have a broader outreach when published on popular social media platforms and forums. They can educate hundreds of thousands of prospective patients on the advantages of this revolutionary treatment.
YouTube, Pinterest, Facebook, and Instagram are just a few online channels with billions of users that can be used for publishing before and after CoolTone images.
Creating Realistic Expectations
CoolTone can deliver dramatic results in patients. However, the device is still affected by the limitations of non-invasive procedures. It's critical that patients develop realistic expectations from the beginning. Patients can better appreciate the end results if they know what they are signing up for – countless past patients can testify to that which this medical spa has served.
CoolTone 'before and after' images help in reducing the risk of after-treatment disappointment. Motykie Med Spa receives patients from Beverly Hills, West Hollywood, Los Angeles, and nearby areas for CoolTone muscle toning treatments.
Contact Motykie Med Spa in Beverly Hills, CA For More Information on Coolsculpting and Other Fat Removing Procedures:
Click here for Virtual Consultation
To see more services and treatments provided by Plastic Surgeon, Dr. Motykie in Beverly Hills | Los Angeles | West Hollywood and his team please visit: