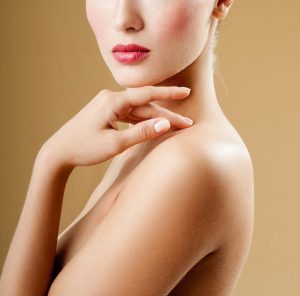 CoolSculpting refers to a non-invasive fat reduction procedure that involves freezing and destroying fat cells using controlled cooling technology. The dead fat cells are naturally eliminated from the body through the lymphatic system.
CoolSculpting is FDA-cleared for use on nine distinct treatment areas, including the chin, flanks (love handles), abdomen, inner and outer thighs, upper arms, and chin.
Over the years, CoolSculpting has emerged as the treatment of choice for many people who want to lose fat without surgery.
Board certified plastic surgeon Dr. Gary Motykie provides CoolSculpting body contouring procedure to patients in Beverly Hills, West Hollywood, Los Angeles CA, and surrounding communities.
How Does CoolSculpting Work on the Arms?
The unique contours of the upper arm undergo treatment using a specially designed CoolSculpting applicator. Different-sized applicator plates are used, depending on the size of the area being addressed.
The CoolSculpting applicator delivers suction and controlled cooling to the treatment site with an aim to freeze the fat off. The most appropriate temperature for fat cell death (apoptosis) is between 39 and 41 degrees Fahrenheit.
The subcutaneous layer of fat in the upper arm is cooled to the point that fat cells start to die. The surrounding skin, nerves, and muscles remain unharmed by the CoolSculpting procedure.
How Many Treatments are Necessary?
A majority of patients need between one to three CoolSculpting treatments for optimal outcomes. The number of treatments necessary will depend on the individual's response to the procedure. It will also depend on the extent of improvement that the patient hopes to accomplish.
Are You an Ideal Candidate for CoolSculpting on the Arms?
CoolSculpting for the arms offers optimal outcomes for patients with relatively taut, toned skin.
This procedure is not appropriate for people:
Are impacted by cold-induced medical issues such as cold urticaria, cryoglobulinemia, or paroxysmal cold hemoglobinuria.

Have a high amount of adipose (fatty) tissue. These patients may be suitable candidates for liposuction or an arm lift.

Have major skin laxity in the upper arms.
In addition, CoolSculpting is a suitable procedure for patients who are at, or close to their ideal weight.
What to Expect During Treatment?
Prior to the treatment, the doctor will determine the number of applicators that will be required. Certain patients only need one large applicator. Yet others may require two small applicators. The provider then applies a gel pad and the applicator(s) to the arms.
Post-treatment massage can enhance the outcomes of CoolSculpting treatment by breaking down any frozen deep tissue.
Research Study on CoolSculpting for the Arms
Patients report an improved definition in their arms as well as a more proportionate appearance. According to a recent study, patients who received CoolSculpting on their arms accomplished a 15.3 percent reduction of subcutaneous fat after one treatment session.
Patients reported noticing up to a 25 percent reduction in the treatment area according to a 2015 clinical study of CoolSculpting treatments on the arms and inner thighs. 76.5 percent of the participants reported that they were satisfied with their outcomes after a three-month check-up. Patient satisfaction declines after a six-month duration, but this drop was linked to weight gain.
Takeaway
CoolSculpting can help eliminate stubborn fatty pockets in the upper arms for patients who are at or very close to their optimal weight.
A majority of people need between one to three CoolSculpting treatments to enjoy optimal outcomes. The patient can achieve up to 25 percent fat reduction in their arms after two or more CoolSculpting procedures.
Cosmetic surgeon Dr. Gary Motykie receives patients from Beverly Hills, West Hollywood, Los Angeles CA, and nearby areas for CoolSculpting body contouring procedure.
Click here for Virtual Consultation
To see more services and treatments provided by Plastic Surgeon, Dr. Motykie in Beverly Hills | Los Angeles and his team please visit: