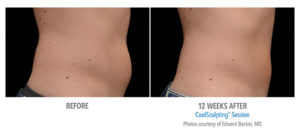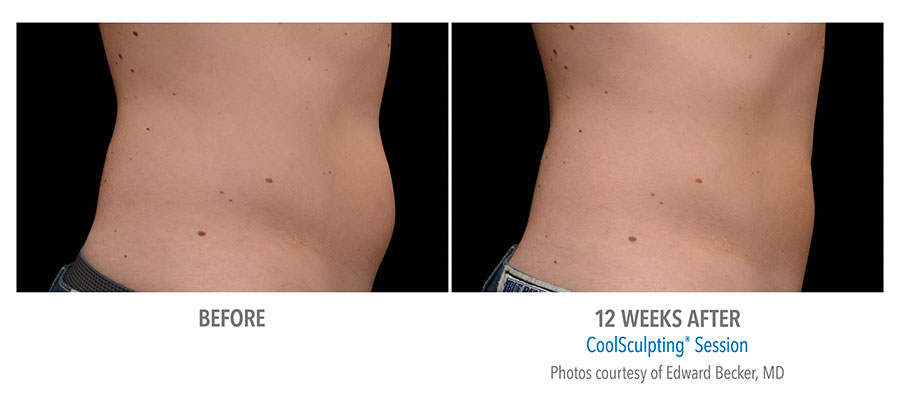 In recent years, CoolSculpting has established its position as one of the most reliable, astute, and effective non-surgical fat reduction procedures available for both women and men. However, many new patients may still have concerns about how successfully it can eliminate unwanted fat pockets, and whether the results will be natural looking and sustainable.
CoolSculpting is designed to freeze the fat cells to their death (no one will miss them!), and accomplishes the goals of body contouring without involving any cuts, incisions, needles or drugs. The unique and completely non-invasive treatment process of CoolSculpting can make some patients wonder whether the results of this procedure can be long-lasting or even last forever.
During the initial consultation, the CoolSculpting treatment provider will explain various aspects of the procedure, and discuss the potential longevity of the results.
Patients in Beverly Hills, West Hollywood, Los Angeles CA, and other communities and cities in this area of California have an opportunity to receive CoolSculpting fat reduction procedure from sagacious and focused board certified plastic surgeon Dr. Gary Motykie.
Treatment Delivery
CoolSculpting is an FDA cleared, patented procedure that will kill the stubborn fat cells through its innovative cooling process. The patient will simply relax in a comfortable in-office environment, while the CoolSculpting applicator will work to freeze the fat cells in targeted and specific areas. This is not a guessing game!
A single CoolSculpting treatment session may last for about 40 minutes with the latest applicators. The session can conveniently fit into the busy schedule of a patient. The procedure involves no downtime, and patients can return to their normal routine or go back to their workplace after the treatment session.
Sustainable Results
The frozen fat cells with CoolSculpting will gradually begin to crystallize and die, and will get removed from the body over a few weeks. Patients often find improvement in their body contours after just one treatment, but will achieve progressive fat reduction over multiple treatment sessions. Most patients can expect to achieve about 20 percent fat reduction in the treated sites. In about two to four months, patients will experience impressive results with CoolSculpting.
And they will not be the last person who undergoes this treatment and is content with the results.
Fat Reduction
The innovative cooling treatment technique of CoolSculpting was created by Harvard scientists. Once the applicator exposes the fat cells to controlled cold temperatures, the fat cells will freeze and gradually disintegrate. It is a biological and chemical process; they do not stand a chance. As a result, the patient will lose fat in a natural looking way. No different than play a bunch of basketball or running around the block several times and for a few weeks, for instance. The disintegrated fat cells will be permanently re-absorbed by the body.
Adults do not grow new fat cells. Therefore, the fat cells once eliminated with CoolSculpting will not return. This creates permanent fat reduction because the fat cells are gone for good. However, patients should note that CoolSculpting is not a substitute for diet or exercise. The procedure will only remove about 20 percent of the fat cells.
The remaining fat cells can still grow in size and compromise the body contours, if the patient's body weight increases beyond the ideal range. Therefore, patients should maintain healthy body weight during the treatment sessions and beyond in order to extend the benefits of CoolSculpting for a long time to come.
Noteworthy and judicious plastic surgeon Dr. Motykie receives patients from Beverly Hills, West Hollywood, Los Angeles, CA, and other neighborhoods and suburbs in this area of SoCal for CoolSculpting.
Click here for Virtual Consultation
To see more services and treatments provided by Plastic Surgeon, Dr. Motykie in Beverly Hills | Los Angeles and his team please visit: