Aesthetic Trends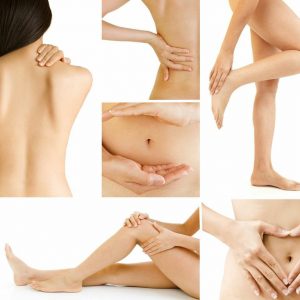 New trends in the field of aesthetic surgery are emerging due to improvements in surgical and non-surgical technology and techniques. Forward-looking surgeons follow these trends in order to provide the latest treatment options to their patients.
Board certified plastic surgeon Dr. Gary Motykie provides a wide range of surgical as well as non-surgical procedures to patients in Beverly Hills, West Hollywood, Los Angeles, and neighboring locations. One of the procedures that continues to grow in popularity and acceptance is CoolSculpting.
Non-surgical is officially the new surgical
Researchers indicate that the trend in the popularity of non-surgical treatments will continue to grow as innovative and new technologies are being designed to tighten, shape, erase, lift, and revitalize the skin.
Patients will continue to have multiple noninvasive options to choose from body sculpting to fat melting to fulfill their goals of self-enhancement. CoolSculpting technique, which can freeze the fat and eliminate it without surgery is one of the most in-demand non-invasive procedures.
However, cosmetic surgery, especially body and breast contouring procedures, will remain popular for patients seeking more substantial changes.
Reliance on our own bodies for enhanced outcomes
According to researchers, there will be an increase in the use of growth factors such as nano-fat or PRP for revitalizing the skin and improving the growth of hair in 2018-19. In the following year, there will be an increase in the use of treatments to stimulate our own cells inducing them to address some signs of aging naturally.
This can be achieved with the use of microfiller injections (tiny amounts of fillers that are injected into and underneath the skin), fat transfer during a facelift or blepharoplasty (this improves the outcomes of these procedures by replacing lost volume) or with platelet-rich plasma (PRP) to improve collagen production, cell growth, and enhanced hair health when injected into the scalp.
Non-surgical nose reshaping is back
Analysts indicate that nonsurgical nose reshaping will make a comeback. Surgeons can use fillers to enhance the nose shape subtly. Though these results are not permanent, it is a less costly alternative to traditional rhinoplasty. In comparison to rhinoplasty, nonsurgical nose jobs cannot make a nose smaller. However, these procedures can help address imperfections and conceal areas of concern for the patient.
All about threads
Treatments involving the use of thread to lift the face and body are innovative and improved, and here to stay. Threads are effective as they stimulate collagen production. The thread itself may comprise of materials that act like an alien substance to the body encouraging collagen production.
The thread may contain changes in its surface (knots or barbs cones) that will attach to the skin. As the doctor places the thread positioning it over the skin, it appears instantly improved. Over a period, the lifting impact continues to enhance the skin.
A focus on vaginal rejuvenation
Analysts report an increase in the interest surrounding vaginal rejuvenation in 2018, and it is not over. Lasers that help tighten skin by prompting the production of collagen are effective in vaginal rejuvenation procedures. These in-office treatments offer patients medical as well as aesthetic advantages.
Experienced cosmetic surgeon Dr. Gary Motykie provides latest procedures designed for patients who want to lose fat or tighten their skin. Dr. Motykie receives patients from Beverly Hills, West Hollywood, Los Angeles, and nearby areas for these procedures.
Click here for Virtual Consultation
To see more services and treatments provided by Plastic Surgeon, Dr. Motykie in Beverly Hills | Los Angeles and his team please visit: