Your Los Angeles CoolSculpting Med Spa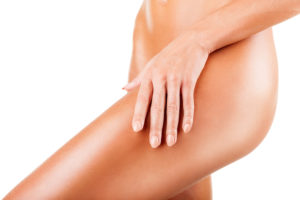 CoolSculpting is a unique non-surgical procedure designed to reduce unwanted fat pockets in targeted areas through an innovative cooling process. Women and men looking to lose fat in areas such as the thighs, flanks, abdomen, buttocks, upper or lower back, arms, or knees can choose CoolSculpting. The procedure does not involve anesthesia or incisions, and produces natural looking results gradually as the unwanted fat cells disintegrate following the treatment.
CoolSculpting will simply freeze the fat away, allowing for a slimmer body contour to emerge in the treated areas as the body naturally eliminates the frozen cells. Optimal results can be achieved with two treatment sessions for each area spaced one to two months apart.
Motykie Medical Spa, led by board certified plastic surgeon Dr. Gary Motykie, is a state of the art facility providing CoolScultping and a range of other proven and effective treatments. The med spa receives patients from Beverly Hills, West Hollywood, Los Angeles CA, and surrounding communities.
CoolSculpting at Motykie Med Spa
CoolSculpting is a popular fat reduction non-invasive procedure, but what distinguishes Motykie medical spa from others is their commitment to achieving total patient satisfaction. The med spa is governed by the philosophy of "treat until complete." While CoolSculpting is designed to help a patient lose fat from specific fat pockets, Dr. Motykie's team of experts may also provide additional aesthetic treatments to meet the unique aesthetic goals of a patient.
Personalized attention is provided to every patient at the med spa, and their concerns will addressed at every step of the procedure. The procedure is customized according to the specific needs of a patient in order to achieve best satisfaction levels. In a state of the art spa setting, each series of CoolSculpting treatments at Motykie medical spa is designed to achieve optimal and highly desirable outcomes. Patients in Beverly Hills, West Hollywood, Los Angeles CA, and nearby locations have an opportunity to receive CoolSculpting at the med spa.
Distinguishing Features
Motykie Med Spa prides itself in providing treatments and services that are a class apart from the average treatment providers. The following are some of the highlights of the med spa that differentiate it from others:
The treatment experts in CoolSculpting at Motykie medical spa are certified in administered this treatment in all its applications. This includes treating the saddle bags, love handles, abdomen, buttocks, inner and outer thighs, and arms.
The med spa is built on the philosophy of proactive wellness. This commitment implies that CoolSculpting procedure is performed as a part of a comprehensive assessment of the patient's overall health and aesthetic goals.
Each of the treatments at the med spa, including CoolSculpting, are developed and overseen by Dr. Motykie personally. Dr. Motykie is a renowned, board certified plastic surgeon with an extensive background in health, nutrition, fitness, and non-surgical healing procedures, and techniques.
Motykie Med Spa serves as a premium Los Angeles CoolSculpting medical spa. Dr. Motykie and his team are committed to delivering a deeply enriching and satisfying treatment experience to every patient.
To see more services and treatments provided by Plastic Surgeon, Dr. Gary Motykie in Beverly Hills | Los Angeles and his team please visit: