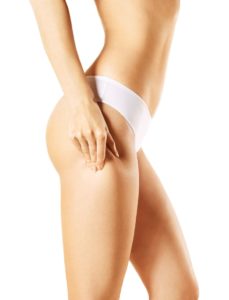 Although eating healthy, sticking to a diet and regular exercising are all good for losing weight the healthy way, and maintaining or achieving that toned and trim body you've always dreamed of, some people might need a helping hand once in a while. That's why body contouring, whether it's a tummy tuck, an arm or breast lift, a butt lift, a fat transfer, a mommy makeover, liposuction or a thigh lift, has taken the cosmetic surgery market by storm.
Popularity of cryolipolysis
Many people, mostly models and actors, need to get in shape as quickly as possible, to make it big in their careers and most of the time, taking the healthy route of diet and exercise takes too long to lose all that body fat, which is why body contouring is one of the most popular and frequently performed plastic surgeries out there today.
One of the methods of body contouring, or reshaping or restructuring is using a medical device called cryolipolysis or also known as Coolsculpting. Coolsculpting, as the name itself suggests, is a much more complicated medical term for 'fat freezing'. It is used to slowly kill fat cells in the body that cause fat accumulation in certain "problem areas" like the arms, neck, abdomen, waist, buttocks and thighs. The scientific principle behind cryolipolysis is using a much less or non-invasive technique of local reduction of fat deposits in the body, by a method of controlled cooling, using this device.
Procedure
This controlled cooling of loose fat deposits in certain areas of the body, help to reduce the fat accumulation, and reshape the body contours into a shapelier and appealing figure. The parts of the body that are exposed to cooling slowly lose the fat deposits because the cooling effect causes the cells in those areas to die, thereby melting the subcutaneous fat tissue in that specific area, without causing much damage to the overlying or surrounding tissue or skin. This procedure is preferred to liposuction, because it is much less invasive and dangerous compared to liposuction. It is actually termed to be a non-surgical procedure or method of fat reduction, and body shaping or contouring.
The word "cryolipolysis" is actually a linguistic blend or combination of the two words, "cryogenic" and "lipolysis". Cryogenic lipolysis is nothing but the process of using the technique of controlled cooling on the desired body areas to reduce localized fat deposits that is very similar to the process used in coolsculpting. Zeltiq is the creator of cryolipolysis, but there are many other machines that have imitated Zeltiq technology, for fat freezing.
Dr. Gary Motykie is a pioneer in the field of plastic surgery and specializes in the different procedures of body contouring, including coolsculpting. His clinic is located at 9201, West Sunset Boulevard, GF-1, West Hollywood, CA, 90069. His many years of knowledge and experience, along with his profound team of experts, will make sure to provide the patient with the best levels of consultation, pre-treatment and post-treatment procedures, which will leave the patient healthier and happier.
To see more services and treatments provided by Plastic Surgeon, Dr. Motykie in Beverly Hills | Los Angeles and his team please visit: