Coolsculpting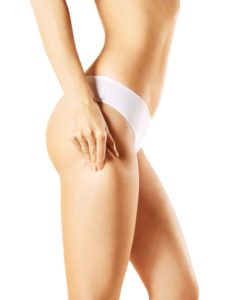 CoolScultping, an FDA-cleared form of cryolipolysis, is a non-invasive procedure that helps to remove fat. Cryolipolysis involves freezing and liquefying of fats cells followed by their natural excretion from the body. Although this procedure is mostly successful, about 1% of treated patients are likely to develop Paradoxical Adipose Hyperplasia or PAH.
Board certified plastic surgeon Dr. Gary Motykie provides CoolSculpting fat reduction treatment to patients in Beverly Hills, West Hollywood, Los Angeles CA, and surrounding locations.
An Overview of
Cryolipolysis
Cryolipolysis is a safe, non-surgical procedure that has received FDA-approval for reshaping of fat. When you consider this treatment, understand that it is not meant to help with weight loss; rather, it aims at reducing the amount of fatty tissue in a particular part of the body to change the shape of that area.
Whether cryolipolysis is good for you will depend on the degree of elasticity in your skin. When the subcutaneous fat is removed, your structure will shrink. This technique is recommended for persons who are of average weight or slightly heavier than average weight.
What is Paradoxical Adipose Hyperplasia (PAH)?
Paradoxical adipose hyperplasia a rare adverse effect observed after cryolipolysis. This procedure relies on the use of a cold temperature to destroy the fat cells present below the skin without causing any skin damage.
When the fat cells are frozen during the cryolipolysis, they are expected to get damaged so that the fat can be eliminated from the body. This is what happens in most people. However, it has been observed that in some persons, the freezing process may activate the opposite process so that the fat cells expand instead of breaking down. This leads to a thickening of the fat tissues, causing the treated area to enlarge a few months after they undergo the procedure.
Out of the 1.5 million procedures of CoolSculpting performed globally, the rate of incidence of PAH is 0.0051% and several physicians have reported seeing such cases after about 6 months following the procedure. Patients complain that their growing bigger corresponds to the exact dimensions of the CoolSculpting applicator.
Who is Likely to Develop PAH?
The exact reason why the fat cells respond in this abnormal manner in some persons is not yet known. It is believed that in some patients, the extreme cold temperature causes fat cells to grow instead of getting destroyed as expected. Before you choose to undergo CoolSculpting, discuss with your cosmetic surgeon about how many of their earlier patients developed PAH.
Can PAH be Treated?
Patients who develop PAH can be treated with liposuction to remove the new fat that has grown. The procedure can only be performed after a few months so that the surgeon may ascertain the actual degree of growth.
Although it can be treated, it can be quite upsetting for a patient to realize that the CoolSculpting treatment has resulted in them growing bigger. If you plan to undergo this treatment, make sure you discuss the possibility of developing PAH with your cosmetic surgeon.
Cosmetic surgeon Dr. Gary Motykie receives patients from Beverly Hills, West Hollywood, Los Angeles CA, and nearby areas for CoolSculpting body contouring procedure.
Contact Motykie Med Spa in Beverly Hills, CA For More Information on Coolsculpting and Other Fat Removing Procedures:
Click here for Virtual Consultation
To see more services and treatments provided by Plastic Surgeon, Dr. Motykie in Beverly Hills | Los Angeles | West Hollywood and his team please visit: