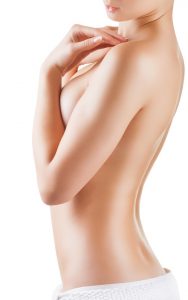 Patients often wonder about the number of CoolSculpting treatment sessions that they will require to achieve optimal results. In reality, this depends on the unique needs of the patient.
Other factors that influence the number of sessions are the patient's expectations, commitment to the treatment, and attitude towards a healthy lifestyle.
CoolSculpting can reduce specific areas that are challenging to lose through diet and exercise alone. But doctors encourage all patients to adopt a healthy lifestyle before, during, and after their CoolSculpting treatment.
Generally, patients undergo one to three CoolSculpting treatment sessions in each treated site to lose fat. The number of treatments necessary depends on the outcomes that a patient seeks as well as the number of treatment areas.
Motykie Medical Spa, led by board certified plastic surgeon Dr. Gary Motykie, provides CoolSculpting to patients in Beverly Hills, West Hollywood, Los Angeles, and surrounding communities.
A Single Coolsculpting Treatment May Be All You Need
CoolSculpting can naturally reduce between 20 and 25 percent of the fat cells in the treated areas. It is not meant to be a weight-loss treatment. However, it can enhance the body shape enabling the patient to look as if they've lost weight.
The reason for this is that a 20 to 25 percent decrease in fat can make a great impact on the appearance of stubborn fat pockets. It can create a noticeable difference for all body types. But it is not as effective on substantial fatty pockets.
When a patient is close or nearing their optimal, healthy weight, CoolSculpting is most effective. In general, a patient should only have around 20 t0 30 extra pounds to reduce.
Patients at the optimal weight for this procedure may require only one round of CoolSculpting to attain their desired appearance.
Multiple Treatments for Stubborn Fat Deposits
CoolSculpting is an effective solution for a small amount of stubborn fat. The patient may require multiple treatment sessions if they want to slim a more substantial area, or have slightly more fat on their body.
Patients normally achieve their desired results after two rounds of CoolSculpting to freeze the fat in the targeted areas.
After two to three treatment sessions, a patient can experience dramatic improvements in their physical appearance. In theory, a patient can undergo any number of procedures. The treatment is safe and stimulates a natural bodily response to fat removal.
Each treatment will be spaced several months apart. This will allow the body sufficient time to react naturally and eliminate fat cells through its metabolic processes. In general, it is ideal to wait a minimum of 30 days prior to starting a new CoolSculpting session, with four months being ideal.
Before every treatment session, it is advisable for the patient to ensure that they are healthy. In case they have had previous treatments, they should wait before receiving treatment in the same area to make sure that all possible side effects have subsided.
However, a patient can receive CoolSculpting treatment in multiple sites during one session. It is only recommended to wait if they want to re-treat a specific area.
Treatments are as Unique as your Body
Patients who are within 20 to 30 pounds of their ideal weight, and have specific problem areas, should not require more than one to two treatments.
After three treatments, patients are typically able to transform their bodies completely. But it is vital to have reasonable expectations. Patients should also wait for the entire four months after their procedure before seeking another treatment session.
CoolSculpting relies on the body's natural metabolic processes to eliminate fat cells. Therefore, it may take time for the results to become apparent. Motykie Medical Spa receives patients from Beverly Hills, West Hollywood, Los Angeles, and nearby areas for CoolSculpting treatment.
Click here for Virtual Consultation
To see more services and treatments provided by Plastic Surgeon, Dr. Motykie in Beverly Hills | Los Angeles and his team please visit: