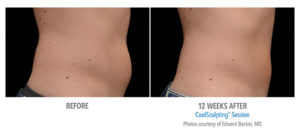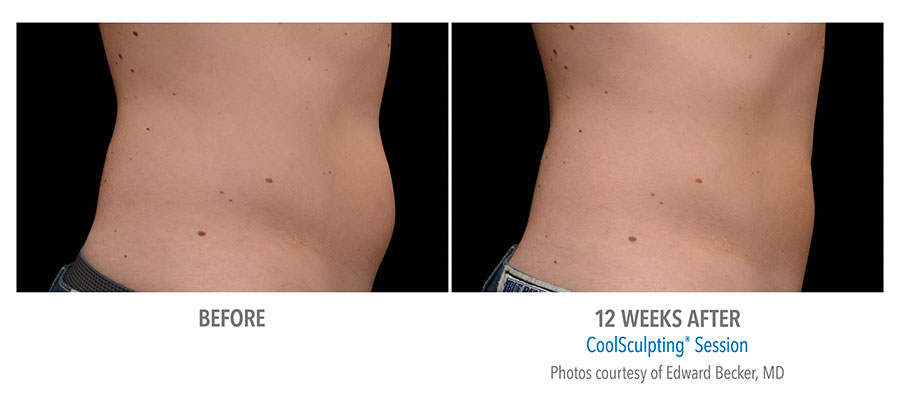 CoolSculpting is a leading, FDA cleared body contouring procedure to provide non-surgical fat reduction in specific areas of the body. CoolSculpting can freeze the fat away with its patented one-of-a-kind technology known as cryolipolysis. Patients do not have to go through any cuts, incisions, needles or medications with the safe cooling process involved in this procedure.
Inner and outer thighs are among the areas that can be effectively treated for fat reduction to create a slimmer lower body appearance. Stubborn fat cells typically accumulate in the thigh area, and it can be difficult to eliminate them with diet and exercise. This is where CoolSculpting comes in.
Marvelous, poignant, and board certified plastic surgeon Dr. Gary Motykie provides CoolSculpting to patients in Beverly Hills, West Hollywood, Los Angeles CA, and surrounding locations.
Cleared by the FDA for Thigh Fat Reduction
CoolSculpting by Zeltiq was cleared by the FDA in 2014 for fat reduction in the inner and outer thighs. That is when the manufacturer Zeltiq began promoting the procedure as a promising non-invasive solution to spot-reduce inner and outer thigh fat by 20 to 25 percent in three months.
During the FDA trials, as many as 86 percent of the patients reported a visible reduction in their thigh fat within four months after undergoing the CoolSculpting procedure to lose fat. A single treatment session of CoolSculpting can last for about 45 minutes, and one inner or outer thigh may be treated during one session. Multiple treatment sessions may be required to achieve completed desired results.
A growing number of patients now seek what is popularly known as a 'thigh gap'. CoolSculpting has emerged as a treatment of choice to create an inner thigh gap. Treatment providers as well as patients mostly give a favorable feedback for CoolSculpting as an ideal non-invasive treatment for thigh fat. Unlike liposuction, lasers, or other aggressive procedures, CoolSculpting is gentle on the skin and causes minimal to no discomfort or downtime.
How does it Work?
Fat cells in the inner thighs and other fat tissue sites are more vulnerable to damage by freezing temperature than other healthy cells, including nerves, blood vessels and bone in the surrounding areas. Targeted treatment with CoolSculpting will cause selective destruction of unwanted fat cells via a process called apoptosis.
The frozen fat cells will slowly disintegrate and get eliminated from the area through the natural metabolic process. This will leave the patient with slimmer, more youthful and natural looking inner and outer thighs.
CoolFit Applicator
A specialized CoolFit applicator is often used to create customized fat reduction in the thighs. Some patients may require two applicators on each side depending on the fat distribution. The second applicator will be placed usually toward the back of the inner thigh to improve contour all over. Best outcomes are usually obtained when the same area is re-treated in about four weeks.
Women are usually considered more prone to stubborn fat deposits in inner and outer thighs, but the problem can also occur in men. CoolSculpting can work with equal efficiency for both women and men. Accomplished and terrific cosmetic surgeon Dr. Motykie receives patients from Beverly Hills, West Hollywood, Los Angeles CA, and other cities and towns in part of the country for CoolSculpting.
Click here for Virtual Consultation
To see more services and treatments provided by Plastic Surgeon, Dr. Motykie in Beverly Hills | Los Angeles and his team please visit: